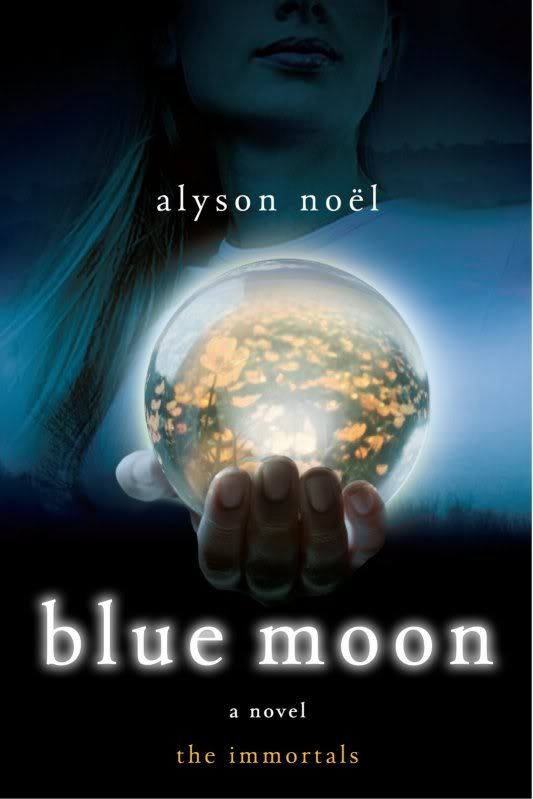 Released: July 7th 2009
Publisher: St. Martins Griffin
Pages: 284
Rating: 4/5
Eager to learn everything she can about her new abilities as an Immortal, Ever turns to her beloved Damen to show her the way. But just as her powers are increasing, Damen's are waning. In an attempt to save him, Ever travels to the magical dimension of Summerland, where she learns the secrets of Damen's tortured past; a past which he has always kept hidden from her. But in her quest to cure Damen, Ever discovers an ancient text that details the workings of time. Now Ever must chose between turning back the past and saving her family from the accident that claimed their lives—or staying in the present and saving Damen, who grows sicker every day..
The second book in The Immortals series is a test of my patience. What's with these teen boys and their mysterious selves who go up and leave girls for "their own good"? It's so aggravating! Now that Ever has discovered her immortality and fallen in love (hopefully for the last time and forever after killing her rival Drina from the last book), everything should be hunky-dory, learning the magic and being uber-in-love with Damen. Instead, Roman (what a stoic name) shows up at school and puts a spell on everyone, including her precious Damen. A mystery and tragic love-loss ensues as Ever must discover why Damen has re-appeared with a horrible aversion to Ever, treating her like crap, oogling with her enemy, while Roman is trying to capitalize and get Ever's love and affection.

With a somewhat long resolution that involves another dimension, revisiting her old life, and studying alchemy, she is tricked once again, but has Damen back. And now, Ever realizes because of Roman's devious ways, that she has saved Damen, but they can no longer be romantic (on any level from kissing to doing the deed as they were going to do when he mysteriously disappeared) or he will die. Oh, the tragedy of it all! Got the next one on hand so I'll be diving into that one!