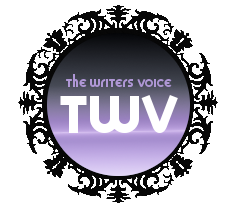 Where you get to know the people behind the pages
This is Emma Michaels, the author of 'The Thirteenth Chime' and
'Anasazi' and I am taking over! Don't worry, it is only for one post. To
introduce you to the team of amazing authors who are a part of a new
blog called, 'The Writers Voice'. A blog run by 10 authors and dedicated
to letting you get to know each of us and the authors we feature! Here
is a glimpse at a few of our perspectives by seeing our answers to:
Tell us something about your book that we wouldn't know just by reading the blurb!

"Some of you will know what this means if you have read The Thirteenth Chime. The saying everyone has been asking about it Haitian and yes it is a clue for the future!"
-Emma Michaels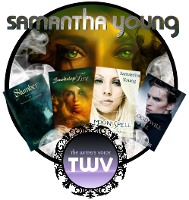 "In my novel Blood Past (Warriors of Ankh #2) it is mentioned in the blurb that the characters go to Scotland. What isn't mentioned is how many places in Edinburgh are actually my old haunts. I used to live in Edinburgh so Blood Past is full of little anecdotes about places I love. The character of Tobe mentions doing a few things in Edinburgh that are very personal to her (such as attending the city's beautiful Christmas Service even though she's not religious) and in fact these are things that are personal to me."
-Samantha Young
"There is a glowing passage that connects all dimensions of the universe. It is just as dangerous as it is beautiful. The travelers of Chara must face the threat of unpredictable storms of energy to find the ones that complete their soul."
-Jamie Magee
"I tend to come up with a title first and then base the entire book around the title."
-Jayde Scott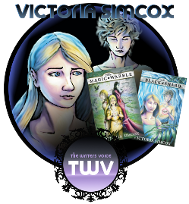 "My book, The Magic Warble has a message of hope, perseverance, and faith."
-Victoria Simcox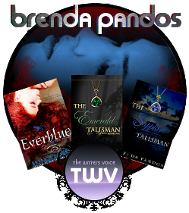 "The Talisman series has vampires and the Mer Tales has mermen and mermaids."
-Brenda Pandos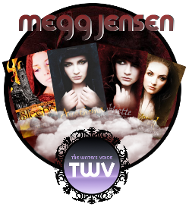 "It has a piece of my soul woven into the words."
-Megg Jensen
"You will find a unique mythology and creatures you're familiar with, some you are not and some that are original."
-Kristie Cook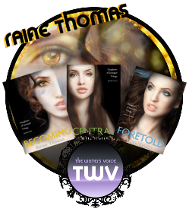 "Before the Daughters of Saraqael are born, there are nine different Estilorian classes. An Estilorian's class is identified through the color of his or her eyes and wing color."
-Raine Thomas
"In my version of the afterlife, primates operate elevators."
-Kim Richardson
Oh yeah, did I mention we have amazing guest authors?
Here is a sneak peak of a few of the interviews we have planned for the future: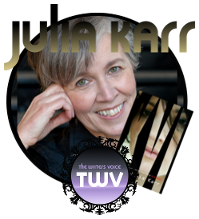 "It's not ALL about sex!"
-Julia Karr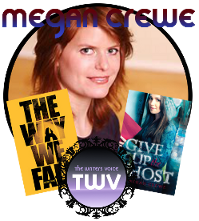 "You wouldn't know from reading the blurb that THE WAY WE FALL is written in journal format. I wanted to give readers the sense of living through the story as my main character does, not knowing what else might happen after she stops writing for the day, and to fully capture her feelings as her world starts to fall apart."
-Megan Crewe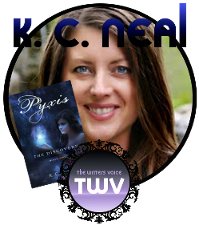 "Have you every wished you could read people's thoughts or move objects with the power of your mind? Well, the Pyxis series has a fun mix of paranormal powers—ESP, pyrokinesis, and other similar powers. When I was a kid, I loved reading stories with these kinds of elements. The series also a strong element of magic that's drawn from nature."
-K. C. Neal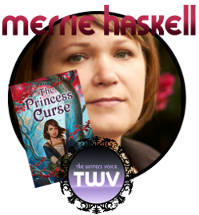 "Something about THE PRINCESS CURSE that you can't know from the blurb... well, nowhere in the blurb is Romania mentioned. My book takes place in a made-up region of medieval Romania (the year is 1489, if you want to get specific; and while there is no way to discover this from the text, and it proved completely unnecessary, I did calculate out the changes in the local calender based on when Transylvania switched over to Gregorian from Julian). But all the reviews discuss the Romanian setting, so I should choose a more interesting non-blurbed fact. Did you know that invisibility caps figure prominently in this story? They do! There are two of them, plus a Helm of Darkness, which is the name of Hades' invisibility helmet."
-Merrie Haskell
"The cast is HUGE. Only the most essential characters are mentioned in the blurb, but the world I've managed to create sprawls out in every direction and is populated by a diverse range of people - I write all genders, all ages, all mortalities. And I love doing that. I especially love getting into the heads of new zombie characters, because they have such a unique take on the world.
Also, I think some of the ARCs describe Bram as a young man who will eventually become a zombie - which is incorrect! He's already dead when he meets Nora, and she swiftly learns to look beyond that. That's the sort of relationship I like to write about. I'm an inveterate monster-lover - monsters, for me, convey romance, tragedy, and beauty of personality far more effectively than pretty-boy characters ever could."
-Lia Habel
I hope you will join us at The Writers Voice and hear more from our team and other writers from around the web!
"The Writers Voice: Where you get to know the people behind the pages"